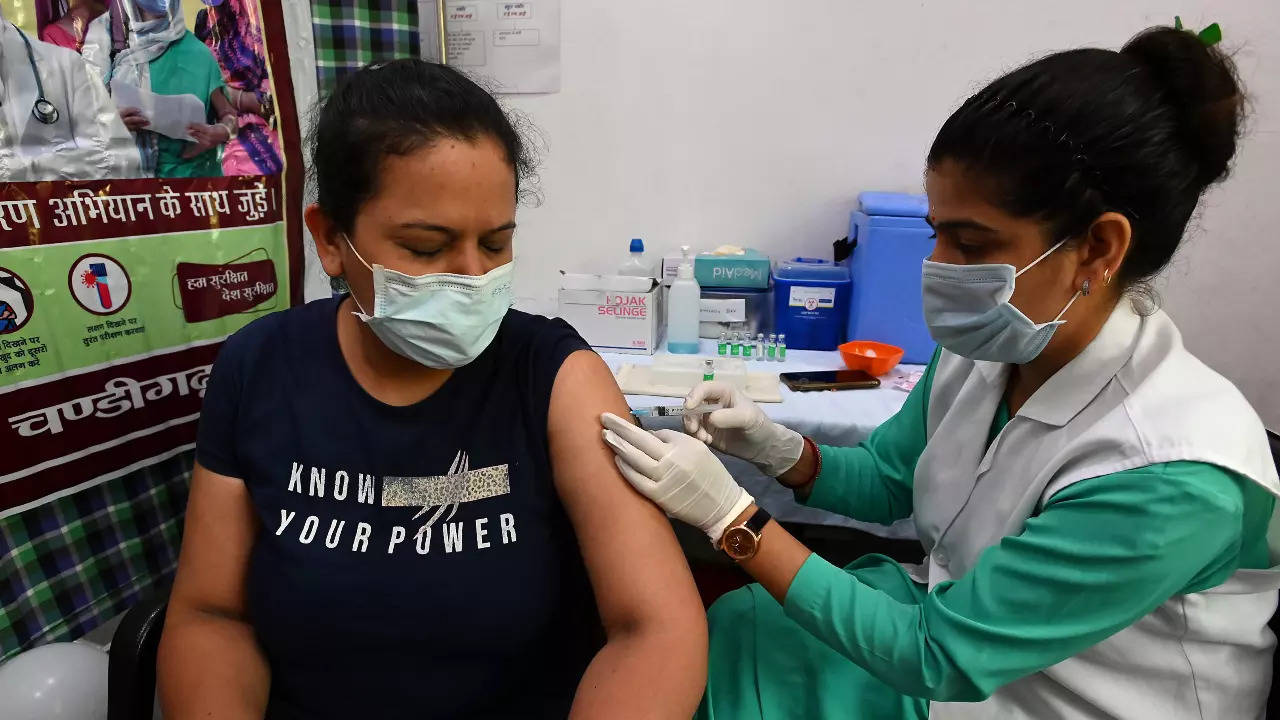 New Delhi: Friday, the first day of the Centre's 75-day drive to provide Covid vaccine booster shots to the 18-59 age group, saw 13.2 lakh doses of the precaution dose being administered to this age group across the country, a 16-fold jump over the pace thus far.
As of Thursday, India had administered just over 78.1 lakh doses of the precaution doses to those below 60 years of age, an average of about 81,000 doses a day since the third shot was made available to this age group on April 10.
The top five states in terms of booster shots for the 18-59 age group till Thursday included Bihar, Delhi and Haryana, all states that had made the shot free even for this age group. The Centre had only been providing precaution doses free to the 60+ population as well as health care and frontline workers.
Bihar, with just under 30 lakh doses, alone accounted for 38% of the national total while Delhi and Haryana despite being much less populous had administered over 10 lakh doses and nearly 6 lakh doses respectively, much higher than the 2.3 lakh booster doses administered by Uttar Pradesh, India's most populous state, to this age group.
The Centre hopes that making the shot free to all eligible recipients at government vaccination centres will raise what has been thus far a very sluggish pace.