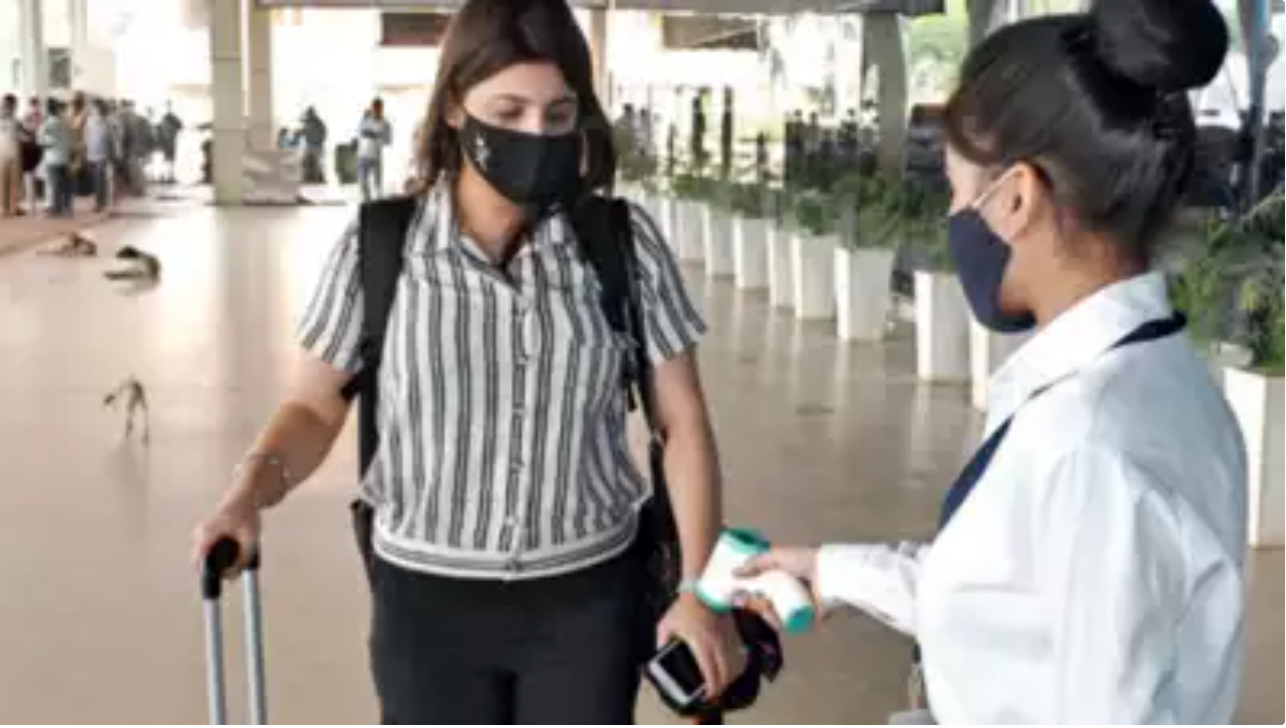 PUNE: The Union health ministry is mulling over testing wastewater samples of international aircraft to track emerging new variants of SARS-CoV-2 in India.
"The project is being actively considered," a senior official from the Union health ministry told TOI on Friday.
Such a policy, experts said, would offer a better solution to tracking the variants and monitoring their presence than any travel restrictions. The health ministry has mandated random testing and requires all international flyers to be thermally screened.
Given China's lack of data transparency, a better solution would be testing wastewater from airlines, which would offer a clearer picture of how the virus was mutating, said Dr Eric Topol, a genomics expert, and director of the Scripps Research Translational Institute in La Jolla, California.
Scientists have been tracking levels of SARS-CoV-2 in wastewater to estimate whether infections are rising or falling in communities. Using wastewater to track viral transmission had many potential advantages over clinical testing, which was expensive and required people to seek testing, experts said. People shed virus down the drain every time they wash their hands or use the toilet.
The airline wastewater sampling concept was discussed at the latest meeting of the country's National Task Force on January 4. "The project is currently under consideration and there has been no decision as yet. The US Centers for Disease Control and Prevention has also recommended sampling wastewater taken from international aircraft to track emerging new variants in view of the lack of transparency regarding data in some countries like China," the Union health ministry official said.
Travel restrictions have so far failed to significantly curb the spread of Covid, hence the international aircraft wastewater sampling project was currently under consideration, said another expert from the task force.
Some experts are against the idea, though. "Doing fancier things like flight-poop or wastewater surveillance is useless unless we have better surveillance in the ground. If we do not know what is circulating, what is the additional value the variants in flight-poop can bring us?" asked a senior scientist working with the country's genome sequencing network in New Delhi.
"This is under the assumption that variants always come from elsewhere and what comes in is worse than what we already have. But we need to understand that variants can also originate from within India and we have many examples in the past," said another expert, refusing to be named.
Experts have also raised questions about the genome sequencing work currently under way. "The broader perspective is we need a systematic effort for genomic surveillance, which would enable public health decision-making. Genomic surveillance has been reduced to press bytes, with little surveillance. With the abysmally small numbers sequenced in India by INSACOG, I am not sure if it is just a press gimmick," said another scientist, who also refused to be named.
"More important question to ask is if the variants will grow in the population. As long as it is not addressed, what is the usefulness of the knowledge, rather than a fancy new expedition," scientists said.