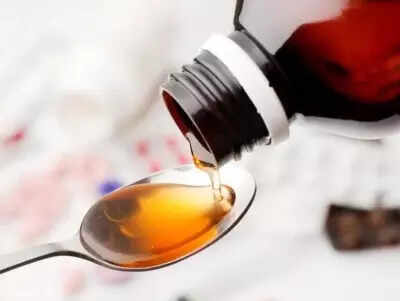 Lucknow: A day after the World Health Organisation issued a medical product alert against two cough syrups manufactured by the Noida-based Marion Biotech Private Limited, the Uttar Pradesh government also suspended its production licence across all categories even as the test reports of the controversial cough syrup remain awaited. The company's name surfaced in connection with the death of 18 children in Uzbekistan in the second half of December 2022.
Asked to comment on what their action means for the company, UP drug controller AK Jain said: "While the report on samples of the cough syrup under cloud remains awaited, the company will not be able to do any work. The licence for production of all items has been put on hold."
To note, the death of 18 children was reported by the government of Uzbekistan on December 22. Taking note of the incident, the Central Drugs Standard Control Organisation (CDSCO), India's apex regulatory body for pharmaceuticals and medical devices, formed a team to probe the case.
Comprising officials from both CDSCO and food and drug administration department of UP, the team conducted a raid at the company's manufacturing unit on December 29. Drug inspector, Gautam Buddha Nagar, Vaibhav Babbar said that since the action on December 29, as many as 36 samples of the syrups in question have been taken.
"Marion Biotech did not sell 'Dok-1 Max' and Ambronol in India and its only export was to Uzbekistan. It is estimated that the company exported around one lakh Dok-1 Max syrups in 45 days," Babbar said.
The WHO Medical Product Alert N°1/2023 categorically referred to two substandard (contaminated) products, identified in Uzbekistan and reported to WHO on December 22, 2022. It added that substandard medical products are products that fail to meet quality standards or specifications and are therefore "out of specification".
The WHO statement added that the laboratory analysis of samples of both products, undertaken by national quality control laboratories of the Ministry of Health of the Republic of Uzbekistan found both products contained unacceptable amounts of diethylene glycol and /or ethylene glycol as contaminants.
"Diethylene glycol and ethylene glycol are toxic to humans when consumed and can prove fatal. The substandard products referenced in this alert are unsafe and their use, especially in children, may result in serious injury or death. Toxic effects can include abdominal pain, vomiting, diarrhoea, inability to pass urine, headache, altered mental state and acute kidney injury which may lead to death," the WHO alert stated.
It also noted that both products may have marketing authorizations in other countries in the region and it was important to detect and remove these substandard products from circulation to prevent harm to patients.
Hasan Harris, a legal representative of the firm, has said: "The governments of both countries are looking into the matter and that the company had stopped production of the cough syrup after the case came to light."