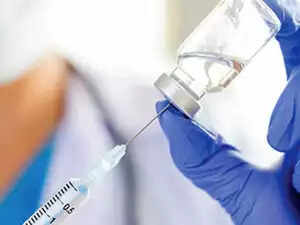 Malvern: Ocugen announced positive results from Phase 2/3, observer-blind, immuno-bridging and broadening the study of its COVID-19 vaccine candidate, COVAXIN (BBV152; Clinicaltrials.gov, NCT05258669), a whole-virion inactivated COVID-19 investigational vaccine candidate that uses the same vero cell manufacturing platform that has been used in the production of polio vaccines for decades. COVAXIN, an inactivated virus vaccine adjuvanted with TLR7/8 agonist, has been demonstrated in clinical trials to generate a broader immune response against the whole virus covering important antigens such as S-protein, RBD, and N-protein; whereas currently approved vaccines in the US target only S-protein antigen. Additionally, in contrast to other inactivated vaccines, clinical trials have demonstrated that TLR7/8 agonist adjuvant in COVAXIN generates a Th1-biased immune response that induces robust long-term memory B- and T-cell responses.
"The successful completion of this study represents an important milestone to the ongoing management of COVID-19," said Dr Shankar Musunuri, Chairman, Chief Executive Officer, and Co-Founder, Ocugen. "Given that a portion of the public remains hesitant to receive mRNA vaccines, this investigational COVID-19 vaccine candidate, which relies on a well-established approach to vaccine development and manufacturing, may provide an important additional vaccine option."
This study enrolled 419 US adult participants that were randomised 1:1 to receive two doses of COVAXIN or placebo, 28 days apart. Blinded safety results and preliminary unblinded immunogenicity results are available through day 56, one month following the second vaccination. Immunogenicity results from COVAXIN-vaccinated participants in the US were compared with results in COVAXIN-vaccinated participants in the Bharat Biotech International Limited-sponsored Phase 3 study in India (Clinicaltrials.gov NCT04641481). Approximately 24 per cent of tested participants in the US. were vaccine-naïve while all participants in the Bharat Biotech Phase 3 study were vaccine-naïve. Immune responses were adjusted for differences between the US and Indian cohorts in baseline neutralising antibody, body mass index, gender, and age. Both co-primary immunogenicity endpoints were met, with the 95 per cent confidence interval (CI) for the propensity score-adjusted geometric mean titer ratio (US/India) well above the non-inferiority limit of 0.667 and the 95 per cent CI for the propensity score-adjusted difference in seroconversion rates well above the non-inferiority limit of -10 per cent.
Blinded safety data are also available for one month following vaccination. There were no deaths, related potential immune-mediated medical conditions (PIMMCs), or related adverse events of special interest (AESIs). There were also no cases of myocarditis, pericarditis, thrombotic events, or Guillain-Barré syndrome. Thirty medically attended adverse events in 18 subjects and two serious adverse events (SAE) in one subject were reported, and all were considered unrelated to vaccination.
"These positive data represent an important step in the management of the ever-evolving COVID-19 pandemic," said Dr Eric Feigl-Ding, Epidemiologist and Health Economist, Chief, COVID Task Force, The New England Complex Systems Institute, Co-Founder, World Health Network, and the Chief Health Economist, Microclinic International. "The need for different vaccine approaches to COVID-19 has become critically apparent with the continued emergence of variants to the SARS-CoV-2 virus."
The top-line data from the immuno-bridging and broadening study will be critical to support Ocugen's future plans for the development of COVAXIN in the US.