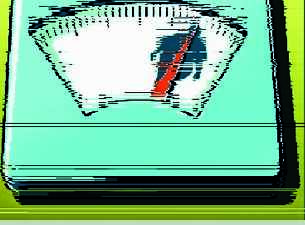 Kochi: Only 15% of doctors in Kerala have normal body weight. Almost 84% are either overweight or obese and 1% underweight, according to a study conducted amongst modern medicine doctors in the state.
Recognizing that their careers make them prone to develop health issues like obesity and obesity-related noncommunicable diseases, the community medicine department of Thiruvananthapuram medical college conducted the study for finding the burden and determinants of obesity among doctors.
In the cross-sectional study conducted among 240 doctors working in south Kerala from 2018- 2019 an interviewer-administered structured questionnaire was used for data collection. Physical activity was measured using international physical activity questionnaire. The results showed that out of the 240 study participants—of 54% were females and 46% men–114 were either overweight or obese. A low level of physical activity was reported among 55 % of doctors. The mean age of the study population was 38 years, minimum and maximum ages being 25 and 65 years, respectively. A majority of the study participants were married and had nuclear families with 60% working in the government sector and 40% in private sector.
While many had less than six hours of sleep, there were others who had a history of obesity among parents.
"There is a high prevalence of obesity in the general population and doctors are no exception. In the general population women are more obese than men; in this study we found more male doctors obese; going by BMI. However, abdominal obesity, which is a better predictor of metabolic syndrome was higher among female doctors . The prevalence is high even among young doctors in the 25-35 year age group (82%) and this adds to the concern", said Dr Indu PS, co-author of the study.
"We need to revolutionize our cooking and eating habits. An adult needs around 5oogm of fruits and vegetables every day while just six ounces of cereals (170gm), which is equivalent to six slices of bread is enough for the entire day. Most people eat much less vegetables and fruits , while the amount of cereals, especially rice is many fold higher than one's requirement . We need to reverse the cereal and vegetable and fruit proportions in our diet. And we need to start from children so that it becomes a habit. In our study, sleep less than six hours had the highest risk and this is relevant for everyone, not only for doctors," added Dr Indu.
IMA had identified this problem sometime back. "We have taken several initiatives to focus on doctors' health along with patient's health. There are several reasons that a doctor tends to gain weight, with the main reasons being sedentary lifestyle and unhealthy eating patterns," said Dr Rajeev Jayadevan, vice-chairman, research cell, IMA Kerala.