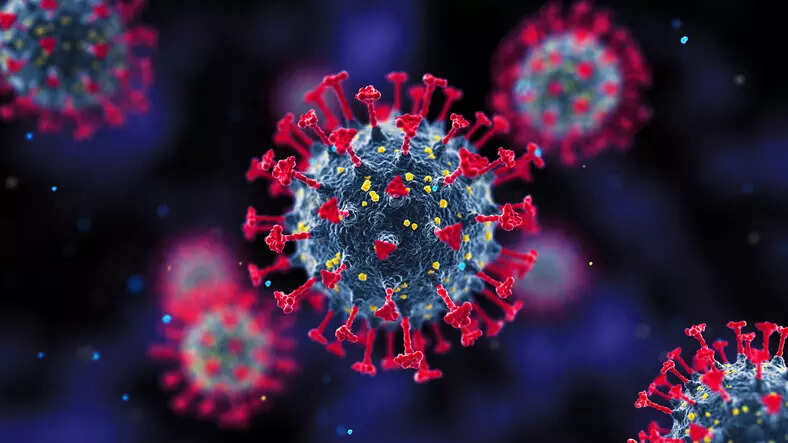 New Delhi: The Union Health Secretary Rajesh Bhushan will hold a meeting with States' health secretaries and senior officers on Monday evening, via video conferencing, to review the preparedness for COVID-19.
A nationwide mock drill is being planned for April 10-11 in which health facilities from all the districts are expected to participate. The details of the drill will be communicated in the meeting today.
Recently the Union Health Secretary and Dr Rajiv Bahl, DG, ICMR issued a letter to the States/UTs chief secretaries and Sr Health Officers regarding keeping a close watch on the evolving etiologies (causes of diseases) of influenza.
"States and UTs must keep a close watch on the evolving etiologies (causes of diseases) which is Influenza Like Illness (ILI) & Severe Acute Respiratory Illness (SARI) cases. India usually sees a seasonal rise in influenza cases from January to March & again from August to October. Presently, the most prominent subtypes of Influenza in circulation in the country seem to be influenza A (H1N1) and influenza A (H3N2)," the advisory stated.
There are a few states like Kerala, Maharashtra, Gujarat, Karnataka and Tamilnadu that have reported the maximum number of COVID-19 cases in the country. But hospitalization remains low in these states.
The Union health secretary highlighted the precautions that need to be taken by the people.
"As you may be aware, COVID-19 and influenza share a number of similarities in terms of mode of transmission, high-risk population, clinical signs and symptoms. While this may present a clinical dilemma for the attending doctors in terms of diagnosis, this also renders both these diseases easily preventable by following simple public health measures like avoiding overcrowded and poorly ventilated settings, using a handkerchief/tissue while sneezing or coughing, wearing a mask in crowded & closed settings, maintaining hand hygiene, avoiding spitting in public places, etc," the advisory further said.
The Union Health Secretary also mentioned that States should maintain the optimum testing for COVID-19 preparedness.
"In the past several weeks, in some States COVID-19 testing has declined & the current testing levels are insufficient as compared to the standards prescribed by WHO i.e 140 tests/million. Testing at the level of districts & blocks also varies, with some States heavily relying on the less sensitive rapid antigen tests. Hence it is critical to maintaining optimum testing for COVID-19, equitably distributed (with suitable modifications to address the emergence of new clusters of Covid cases) across the States. This is especially important to identify any emerging hotspots & take pre-emptive steps to curb virus transmission".